Mike's Short Professional Summary
After a 10 year career in sales, Mike spent 7 years achieving his Certified General Accountant's designation and built his own public accounting and tax practice.  Following his public practice career, Mike became the chief financial officer for continent wide trucking operation, during which time he oversaw the construction of a large trucking warehouse and secured the mortgages for both the construction phase and the final take out mortgage.  Twelve years ago, Mike relocated to Courtenay on Vancouver Island, where he began his commercial real estate and commercial mortgage careers, which he still pursues today.
Several Interesting Case Studies from Mike's Real Estate Transactions
(Please note that this Section is currently under construction)
14 Suite Multi-Family Building – Langford
5 Suite Converted Mansion – Fairfield
8 Suite Multi-Family Building – Fairfield
5 Unit Commercial Building – North Park
Large B&B/Ladies Spa – Qualicum Beach
Rental Cottage Property – Sayward
6 Suite Apartment Building – Port Alberni
25 Pad Mobile Home Park – Nanaimo
8 Acre Motel, RV Park & Camground – Sayward
26 Acre Golf Course – Sayward
3 Acre Mobile Home Park – Sayward
Rental House with Suite – Courtenay
Residential Rental Property – Comox
Retail Commercial Lease – Courtenay
Commercial Rental – Courtenay
20 Acre RV Park – Okatoks
Office Building – Nanaimo
75 Pad Mobile Home Park – Terrace
2 Suite Commercial Building – Nanaimo
Office Building – Courtenay
Oceanfront Estate with Coach House- Bowser
CREA's Canadian Commercial Council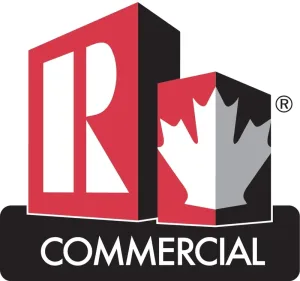 R. Mike Mullin, PREC, became a member of the Canadian Commercial Council of Realtors in 2012.  His membership in the Canadian Commercial Council of Realtors assures the public and fellow real estate industry members that he has specialized knowledge in one or more areas of commercial real estate, namely; appraisal, office leasing, industrial leasing/sales, multi-family/apartment buildings, property management, land/development sites, syndication, investment, retail leasing/business brokerage, consulting, farms/ranches, and hotels/motels.  Mike is also the past chairman of the Vancouver Real Estate Board's Commercial Council.
The Advantages of a CPA, CGA as a Commercial Realtor & Commercial Mortgage Broker
Being a CPA, CGA is not the end all or be all in commercial mortgage brokerage or commercial real estate. But my extensive financial background does give me a great advantage when analyzing and developing presentation packages for commercial lenders, buyers and/or sellers. Further, this enables me to negotiate with all parties from a position of strength, thereby greatly increasing our chances of success.​